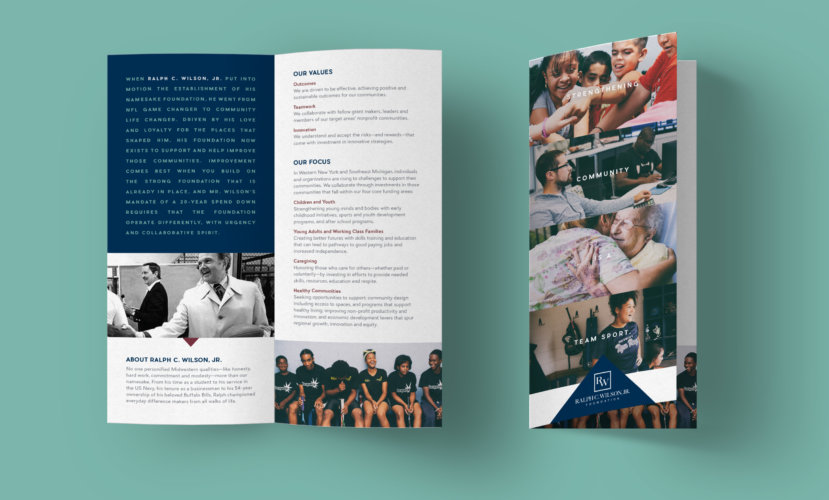 Ralph Wilson Jr. Foundation
Building something to last forever.
Brand story: In life, Ralph C. Wilson, Jr. was a hero in business and sports, especially beloved in his role as the long-time owner of the Buffalo Bills. Before his passing, he mandated that the proceeds of the team's future sale would be directed into a namesake foundation with a 20-year spend-down. And when that came to pass, the Foundation turned to our team to develop a brand that conveys how Mr. Wilson's wishes would have an impact on the communities of Western New York and Southeast Michigan. Rooted in the idea of foundational change, the brand was brought to life on a new website and supporting collateral, as well as throughout public relations and social media efforts. As the Foundation begins its important work of giving, collaborating and transforming communities, our team is proud to continue to work alongside them on communications efforts.